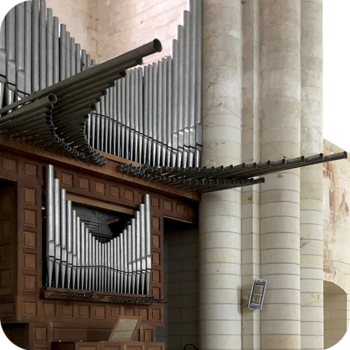 The Mai de l'Orgue (Organ May), created 28 years ago on the initiative of Éric LEBRUN, organ teacher at the Conservatoire à Rayonnement Régional de Saint-Maur-des-Fossés, will be back this year in the main church of Cunault at 5 p.m. on Sundays 7th, 14th, and 21st May..
New for 2023, the young organists come from the conservatories of Lyon, Strasbourg and Angers. Some will be accompanied by other early music instruments. These young artists at the end of their training will add their names to the long list of their predecessors who, for the most part, are now titular organists of the greatest French tribunes and renowned concert artists.
With its neo-classical aesthetics and its 37 stops, the organ of the Cunault Priorale is the third largest instrument in Maine et Loire and its location on the same level, in the very heart of the building, is an additional asset for creating a perfect communion between the artist and his audience.
Free participation.
For more information, please contact heuresmusicalescunault@gmail.com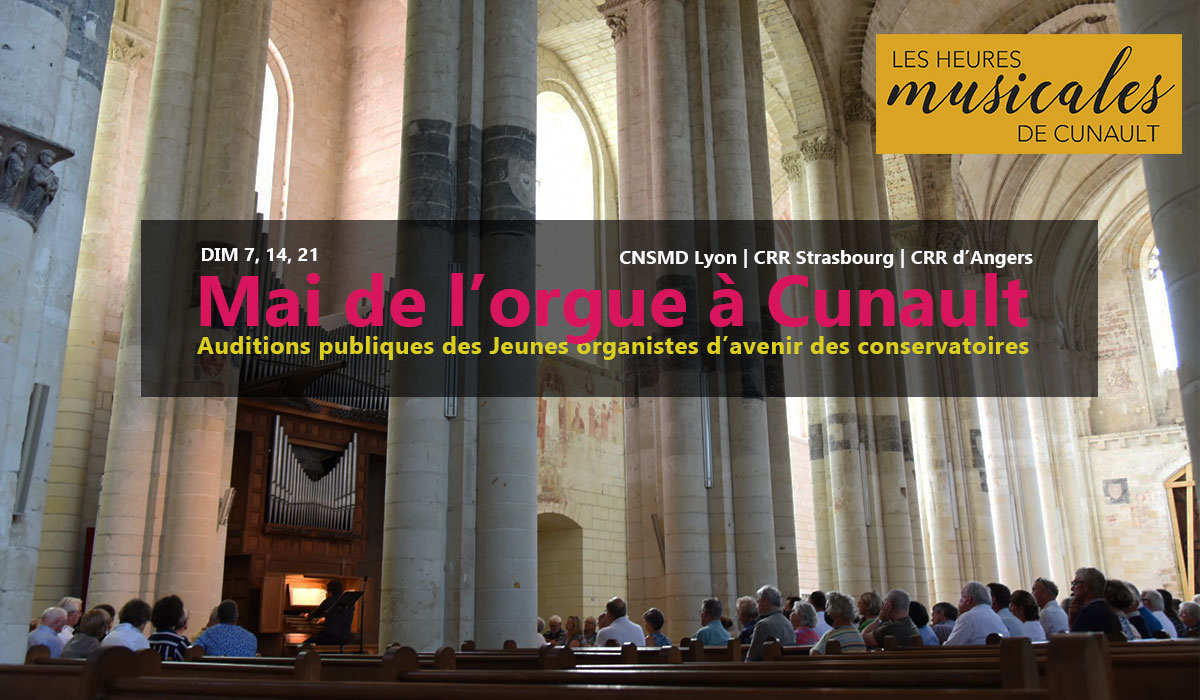 Sunday
7th May 
2023

5pm – Students of the Conservatoire National Supérieur de Musique et de Danse (CNSMD) of Lyon

Joffrey Mialon, Organ
Louyse Gris, Organ

Programme: J.S Bach

Sunday
14th May 
2023

5 p.m. – Students of the Conservatoire à Rayonnement Régional (CRR) of Strasbourg

Programme: coming soon

Sunday
21st May 
2023

5 p.m. – Students of the Conservatoire à Rayonnement Régional (CRR) of Angers

Organ and early music ensembles:

Organ, Violin, Recorder, Viola da gamba

Several recorder, oboe, violin and viola da gamba ensembles from Manami Haraguchi's early music classes will accompany the organ. Solo organ pieces with the students of Thomas Pellerin's organ class.