Association of Friends of the Cunault Organ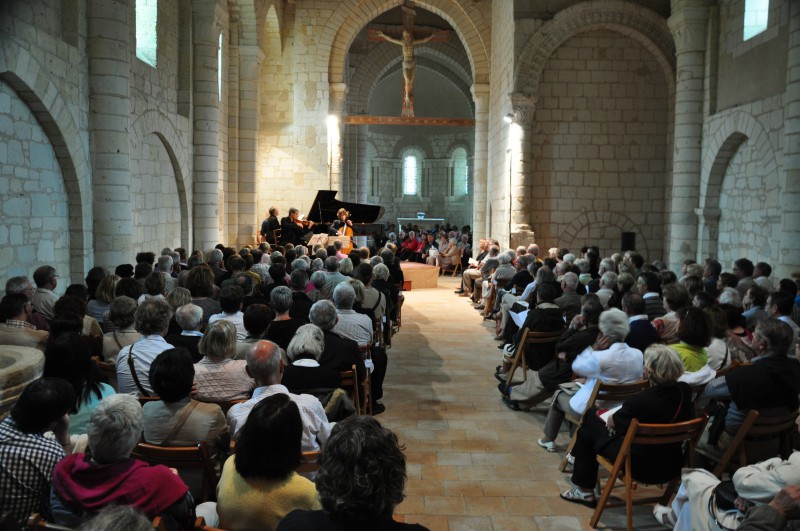 History of the Association of Friends of the Cunault Organ
Louis Boreau, parish priest of Trèves-Cunault from December 1959 to December 1995 marked his 36-year stay with two major actions:

The installation in 1962 of the bells of Constantine Cathedral in the bell tower of the priory, which were restored in 2015.
The construction of a large organ inaugurated in 1977 in the presence of the bishop of Angers.
The Association of the Friends of Notre Dame de Cunault was created in 1972 to help Father Boreau in the construction of the organ: "To provide the priory church of Notre-Dame de Cunault with an organ and, in general, with any equipment appropriate to this building. To promote any event which may contribute to the prestige of the churches of Cunault and Trèves"
As the owner of the organ, the Association is responsible for its maintenance.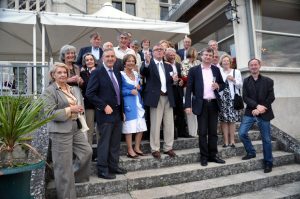 Ten years later, in 1982, the association launched a summer music season, entitled "Les Heures Musicales de Cunault", concerts taking place in the churches of Cunault and Trèves.
Then in 1996 the association launched the "Mai de l'Orgue", a free festival aimed at launching young musicians. A second objective is to attract and train the ears of a public with little knowledge of music to instrumental music with an exceptional organ.
At the beginning of 2023, the association was renamed Les Amis de l'orgue de Cunault (Friends of the Cunault organ) to further emphasise the association's link with this instrument which is so dear to all our members and to the audience of the concerts given in the Priory.
Association and volunteers
The association of the Friends of the Cunault Organ only exists thanks to the enthusiasm and loyalty of a team of volunteers. Come and join us and become a volunteer of the association: the atmosphere is convivial and friendly.
Become a volunteer for the Friends of the Cunault Organ Association
Objectives of the Association
Briefly, the objectives of the association are:
To provide the Priory with an organ and to ensure its maintenance
To promote any event that can contribute to the prestige of the churches of Cunault and Trèves, two places belonging to the regional heritage where our concerts are organised