Looking back to 2021

Le Courrier de l'Ouest – June 9th, 2021
Summer in Maine-et-Loire. Two settings for the Musical Hours of Cunault
The 39th edition began on 19 June 2021. The idea, launched almost forty years ago, is still valid: a concert, on Sunday at 5pm, on the banks of the Loire.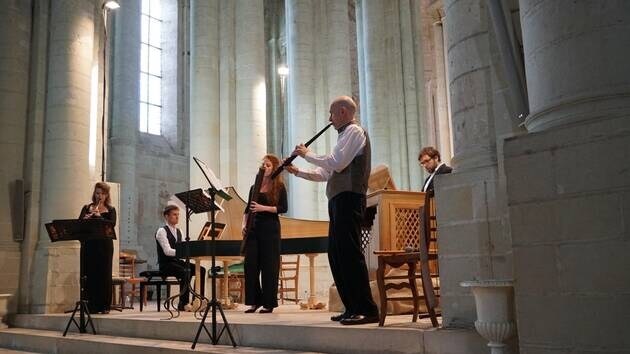 The church of Trèves is the perfect setting for chamber music and baroque ensembles to which it gives a perfect acoustic. More imposing, the priory of Cunault, a masterpiece of Romanesque art, has made a name for itself in music thanks to its organ, which was commissioned by the Association des Heures musicales. Here is the programme for the 2021 edition:
11 July 2021, 5 p.m., Trèves church, performance of "Les Bavardes" by the Caelis vocal ensemble (five a cappella voices, singing and comedy). This programme is a lively, funny and curious programme with words as its raw material. The ensemble plays with words and notes, giving pride of place to humour and theatricality.
18 July 2021, 5 pm, Trèves church, "Austrian Folklore" with Ludwig Van Beethoven and Franz Schubert, by the Akilone String Quartet.
15 August 2021, 5 p.m., Trèves church, "Journey through time" with three composers from different eras and origins: Ludwig van Beethoven, Ernst van Dohnanyi and Karol Beffa (composer of the year at the Victoires de la musique classique in 2018), by the string trio Les Cordes de la Loire.

28 August 2021, 20:30, Cunault priory, "Venetian Jubilation" around motets by Antonio Vivaldi and Antonio Caldara, in a first collaboration between the Amarillis ensemble and the Maîtrise des Pays de la Loire.


Le Courrier de l'Ouest – Fabienne TRÉLAT – 09/08/2021
Jubilant August at the Musical Hours of Cunault
Sunday 15 August, the public will be invited to a journey through time with Les Cordes de Loire before a promising finale in the form of a Venetian Jubilation on Saturday 28 August in Cunault. Halfway through the festival, the "Heures Musicales de Cunault" have rediscovered the magic of sharing between artists and audiences in the same place. They will meet again in a journey through time with Les Cordes de Loire. This ensemble will perform Beethoven and two contemporaries, Ernest Van Dohnanvyi and Karol Beffa, the latter a winner of the 2018 Victoires de la musique.
"I am always amazed by the acoustics of the Trèves church", says artistic director Héloïse Gaillard. The building played its role to the full, during the Austrian Folk Roots concert, given on 18 July by the Akilone Quartet, a programme with Beethoven and Schubert that was very demanding, preceded by the performance Les Bavardes by the De Caelis Vocal Ensemble on 11 July.
Saturday 28 August, the final part will be given to the Ensemble Amarillis and the Maîtrise des Pays de la Loire, who will offer a Venetian Jubilation with baroque colours in Cunault, dedicated to Antonio Vivaldi (Gloria and concerti) and Antonio Caldara (Motets). "With children's and young girls' voices, voices that are worked on but not vibrated as in the opera, I wanted to find this slightly juvenile side of Vivaldi's work. We will hear the natural trumpet and the baroque oboe, whose sonorities are so close that they are sometimes indistinguishable. Two movements will be reintroduced into the Gloria as was the practice at the time. Two movements will be reintroduced in the Gloria, as was the practice at the time. There will also be Caldara's motets, which we are rediscovering."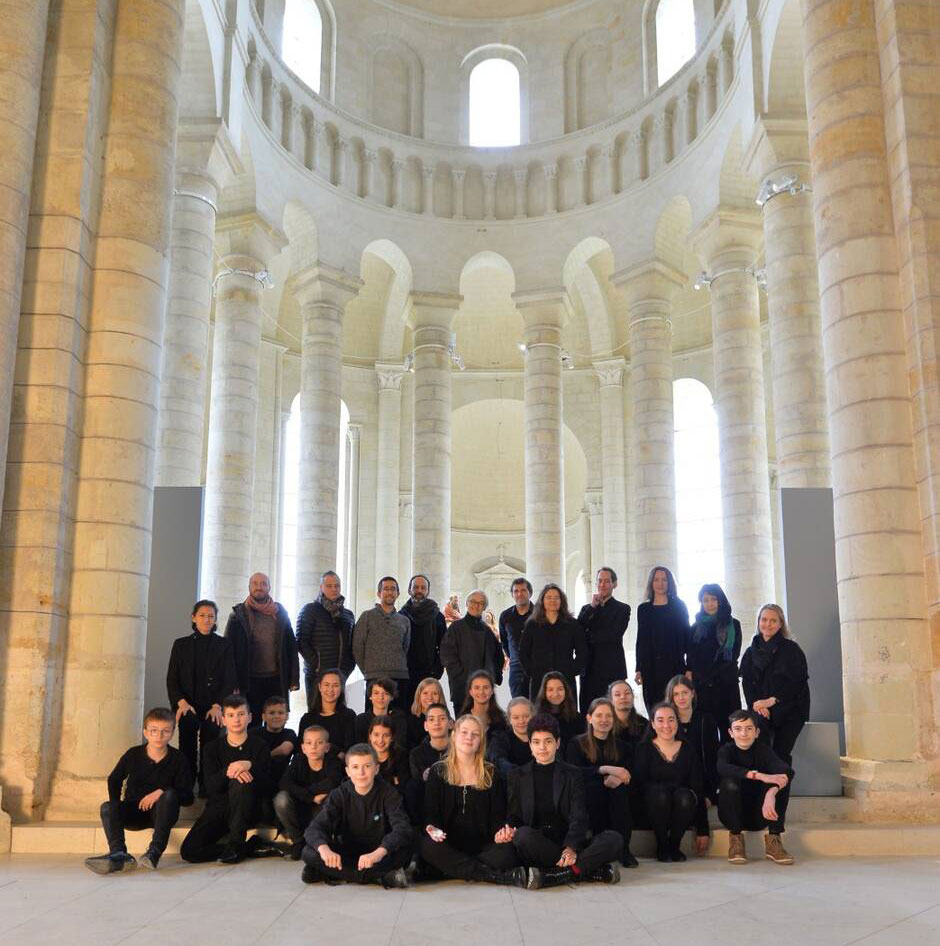 The Maîtrise des Pays de la Loire will be present at the final concert on Saturday 28 August with the Ensemble Amarillis. | MPDL